Events at Parkview Nursery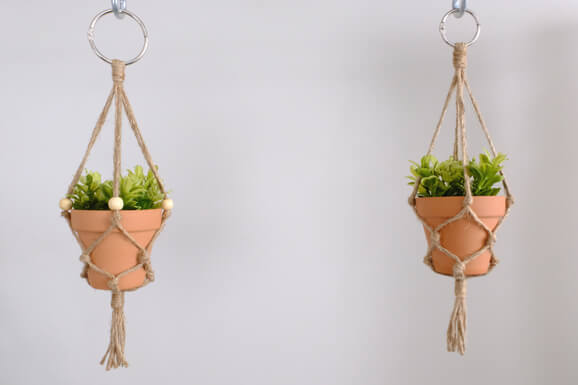 Make & Take Plant Hanger
October 19th @ 10:00 AM
Learn to make an adorable rope plant hanger and then pot the plant you pick! The cost is $15 for the class. Your choice of pot and plant extra. Space is limited so register now to save your spot!
Sign me up!
Planting for Year Round Eye Appeal
September 28th @ 10:00 AM
Fall is a great time to plant and in this seminar we'll show you what varieties to plant now so that your yard or patio looks fabulous all year round. This is a free event so grab your girlfriend and your coffee and head over to spend your Saturday morning with Dana. No RSVP needed.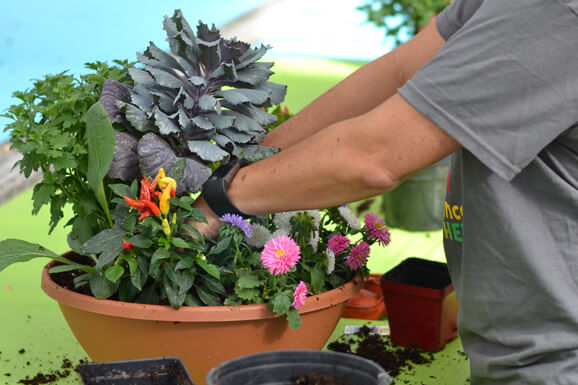 Fall Container Gardening Workshop
September 14th @ 10:00 AM
Enjoy the colors of fall with an annual planter that will stay beautiful through the season. We'll supply the materials including a 14" container and a great selection of fall annuals. The cost is $30 and payment is required at the time of sign up. This class is limited to 25 people so get registered today!
Fall Open House
September 13 - 14
Fall is the best time for planting! Join us for two days of incredible specials at Parkview Nursery.
Stop in for these great discounts:
10% Off Fall Decor
30% Off Perennials (excluding mums)
25% Off Shrubs and Trees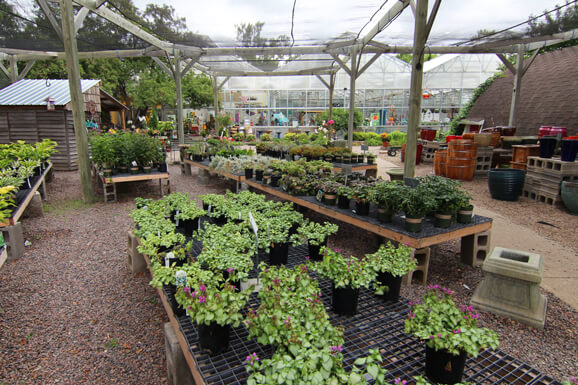 Summer End Sale
August 13 - 31
We're sending summer out with a bang! Stop in during our Summer End Sale and save on plants, furniture, decor, rugs, pottery and more!
We're running some great in-store specials like:
25% Off Perennials, Shrubs and Trees
30% Off Furniture
35% Off Decor, Flags, Rugs, Pottery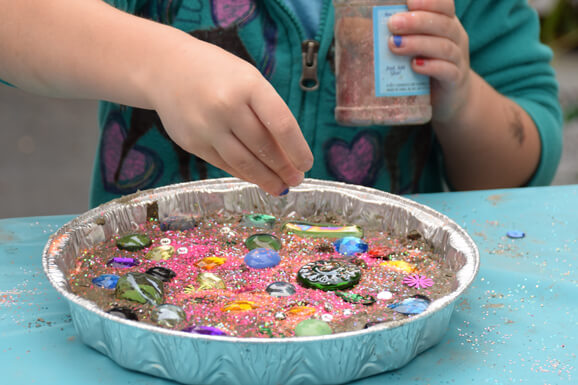 Kids Make & Take: Cement Stepping Stone
August 1st @ 1:00 PM - 3:30 PM
Bring the kiddos in to create an adorable, keepsake stepping stone! We provide all the materials and decorations but if you have something special to add, feel free to bring it along. This is a messy project so old clothes are recommended and an adult must be present and assist. The cost is $8 and there's no RSVP needed!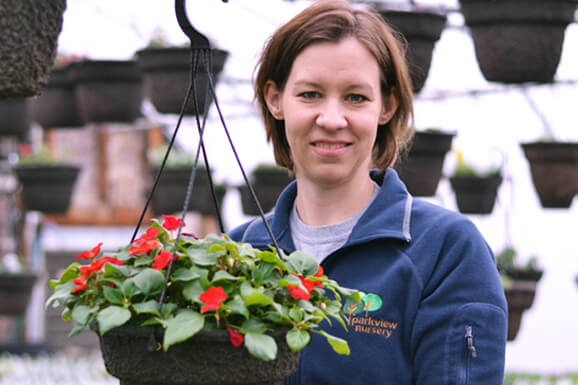 Summer Gardening Basics
July 27th @ 10 AM
Perfect your green thumb this summer with a free seminar on gardening and plant care! You'll want to pull up a chair for this Q&A with Dana, our lead grower here at Parkview Nursery. She has degrees in Horticulture and Agronomy along with 20+ years of growing experience and would love to help you and your garden!
Plus, you'll be entered for drawings to win hydrangeas, gardening tools and gift cards!! No RSVP needed.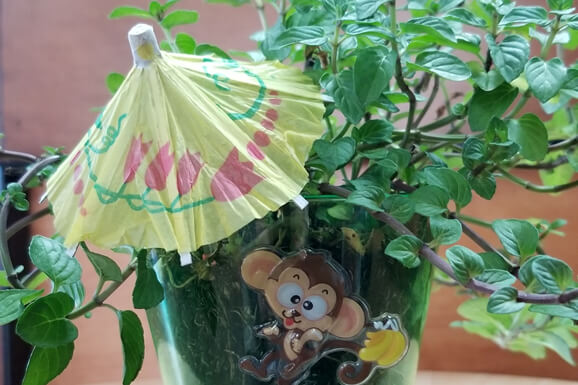 Kids Make & Take: Summer Tropical Edition
July 11th @ 1 PM - 3 PM
Bring the kiddos in to celebrate summer! They can participate in an exciting scavenger hunt, identifying items in the greenhouse and learning about plants. Then, they'll receive a flower to plant in a tropical-themed cup and monkey pictures to go along with it. The cost is just $5 and you can come and go as you please.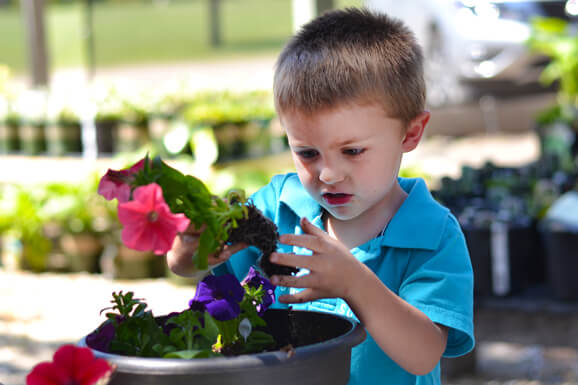 Mother's Day Planter Make & Take
May 11th @ 10 AM - 12 PM
Bring the kiddos over to make a special gift for mom! The cost is $10 and includes the plants, soil and hanging basket or planter. We have a variety or containers to choose from that mom will be sure to love. There is no RSVP needed and you can come and go as you please!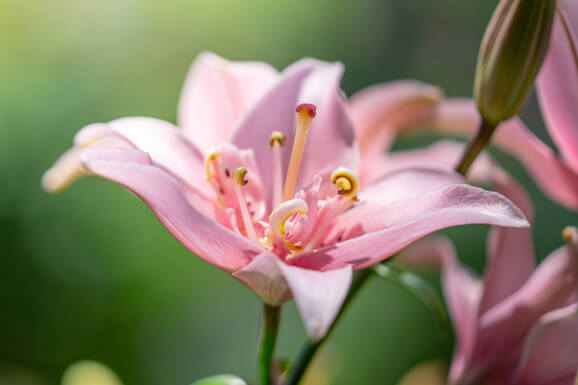 Mother's Day
May 9th - 12th
We want to say thank you to all the incredible moms! Join us Thursday, May 9th through Sunday, May 12th for four days of amazing deals! Don't miss out on spoiling your mom (or yourself) this Mother's Day.
Buy 1 Get 1 Half Off Hanging Baskets
20% Off Blooming Hydrangeas and Roses (in the greenhouse)
Plus, stop in any day this week to get:
$2.99 Petunia 4 Packs
10% Off Outdoor Décor
$9.99  8″ Geraniums
10% Off Pottery, Tropicals, Daylilies and Hosta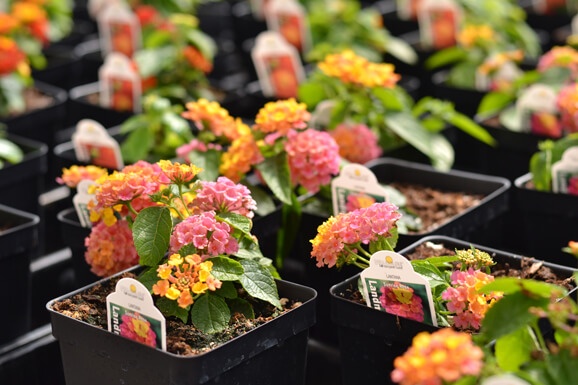 Spring Open House
April 26 - 28th
Spring is in the air! Join us for some of our most popular seminars and amazing specials!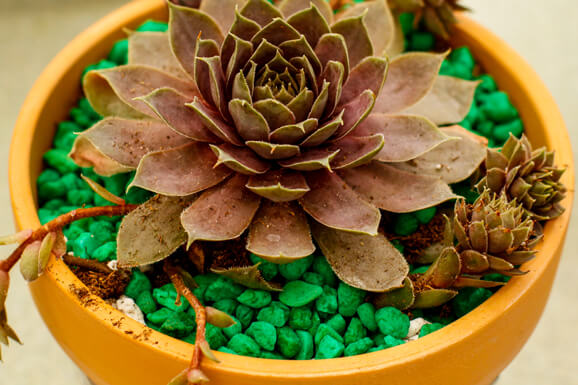 Succulent Make & Take
April 27th @ 10 AM - 12 PM
Bring your own creative container or purchase one here! The cost is $5-10 for soil (depending on amount needed) plus the price of plants and accessories. There's no RSVP needed and you can come and go as you please.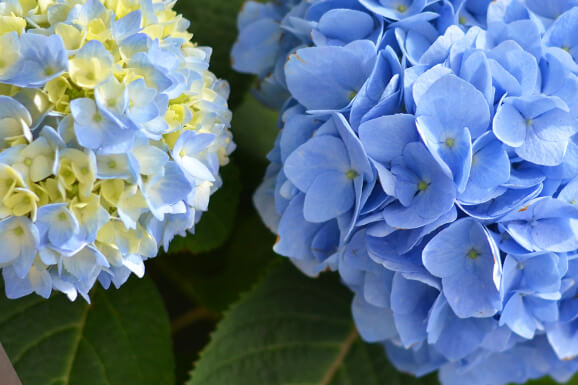 Free Event: The Many Faces of Hydrangeas
April 27th, 1:30p
Herman Tiedeman from Bailey Nursery highlights the three categories of hydrangeas. Back by popular demand!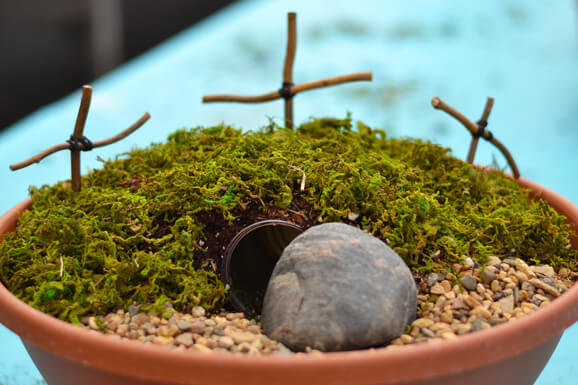 Resurrection Gardens
April 13th @ 1 PM - 3 PM
Plant your own resurrection garden to start off Holy Week! The cost is $10 and we supply all the materials. For this self-guided event, there's no RSVP needed and you can come and go as you like. Please bring a soup size tin can if you have one. See you there!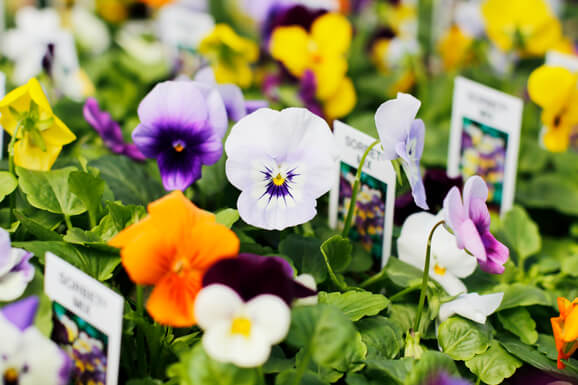 Easter Pansy Bowl Workshop
April 13th @ 10 AM
Create a cheerful pansy/viola planter to brighten up your Easter table! The cost is $25 and includes a 12" colored bowl, soil and your plants. Be sure to bring your gloves. We also have spring themed embellishments available for purchase.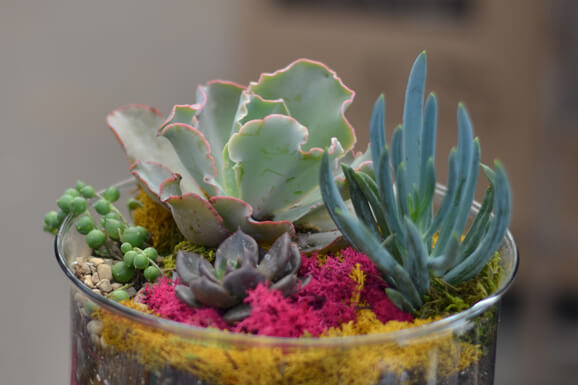 Succulents and Terrariums Workshop
April 6th @ 1:30 PM
Feed your succulent fever with this fun workshop and learn how to build a terrarium or simply plant succulents correctly. The cost is $5 for basic materials, plants and accessories can be purchased here the day of. Bring your gloves!
** This class is full but be sure to check out our other events!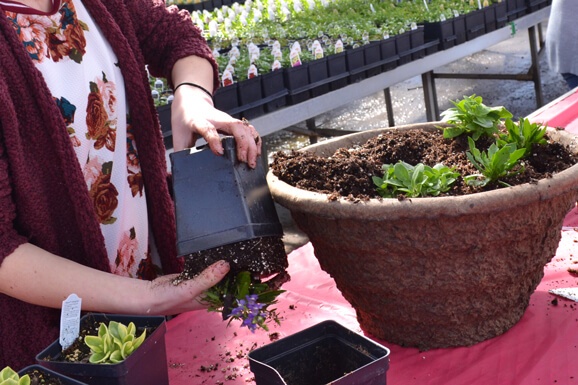 Container Gardening Workshop
March 30th @ 10 AM and 1:30 PM
Make a 14" planter or hanging basket of your own design and we'll get the growing started for you!
First, we'll spill our secrets on designing with annuals and then we'll turn you loose with our huge assortment of flowers. Once you've created your masterpiece, we'll keep it until May to grow and care for. The cost is $50 and we supply all the materials needed – you just need to bring your gloves.
We have classes at 10 AM or 1:30 PM but space is limited to just 25 people each.