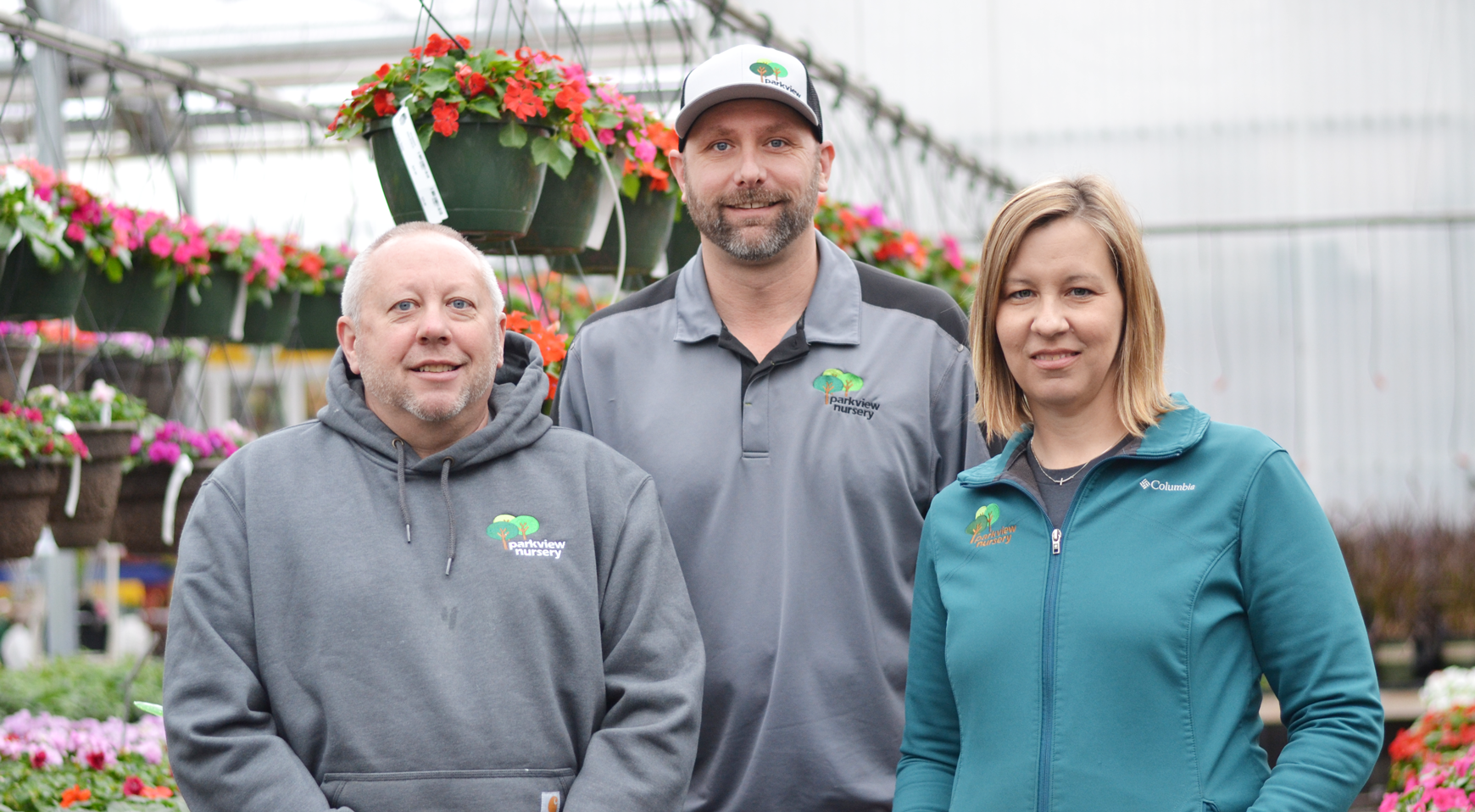 Established in 1965 as Lakeland Nurseries, then in 1989 as Parkview Nursery, we have grown into one of the largest nurseries in South Dakota. Parkview Nursery was purchased in 1998 by President, Darin Latt. Mike Leidholt joined Parkview Nursery in 2004 and became a partner in 2014. Dana Althoff joined Parkview Nursery in 2007 and became a partner in 2022.
Our garden center, greenhouse, nursery, and landscaping operations are in Aberdeen, SD. You'll find trees, shrubs, annuals, perennials, and outdoor living items to make your outdoor space an oasis. Our professional staff of landscapers serve both residential and commercial customers. 
At Parkview Nursery we want your plants and products to stand the test of time, so we select only the best. We offer high quality at a fair price, and we have the knowledge and ability to do the job right. 
Our floral shop – The Boston Fern, is located at 1926 6th Ave. SE in Aberdeen and is managed by Kara Leidholt. They provide the finest floral arrangements and gifts in the area.