Topic:

Uncategorized
Dust off the gardening gloves and follow these tips for growing your best flowers, fruits, and vegetables ever.
Upcoming Events
Mother's Day Contest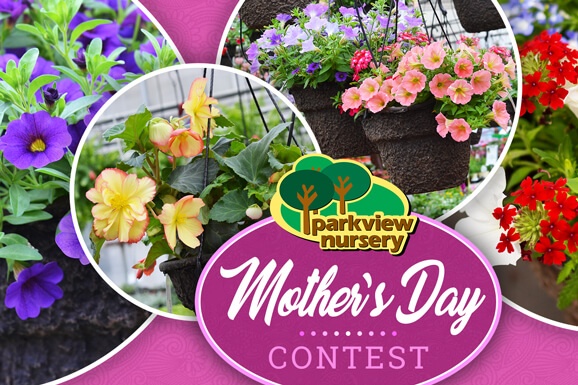 Like, share and tag a deserving mom to win a gorgeous hanging basket...
Learn More and Register
Parkview Blog
COVID-19 & Our Nursery

Hello from all of us at Parkview Nursery! In response to the Coronavir ...
Read the Full Post
Favorite Annuals for a Punch of Color

Read the Full Post
Late Spring Lawn & Garden Checklist

May is an important month for gardeners! Here's how to get your lawn a ...

Read the Full Post