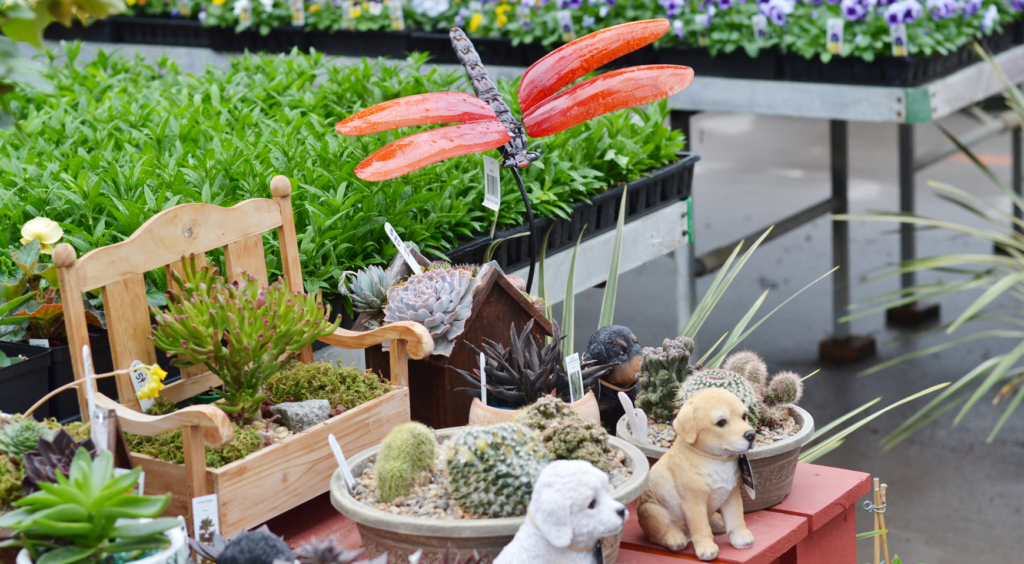 At Parkview Nursery we can help you make your outdoor space an oasis. With our wide selection of items you can turn your backyard, patio or deck into a great place to entertain family and friends.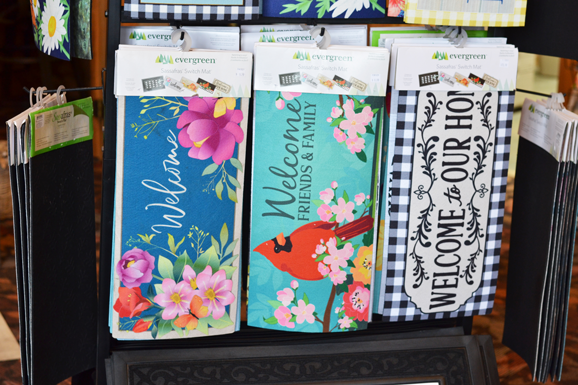 At Parkview Nursery we have an expansive rug selection and carry both welcome mats and outdoor rugs for your patio area. Get creative with our sassafras inserts to share anything from a family notion to a summer welcome message. We also carry a number of Mad Mats and beautiful, large area outdoor rugs that will add a statement and comfort to your entertaining space.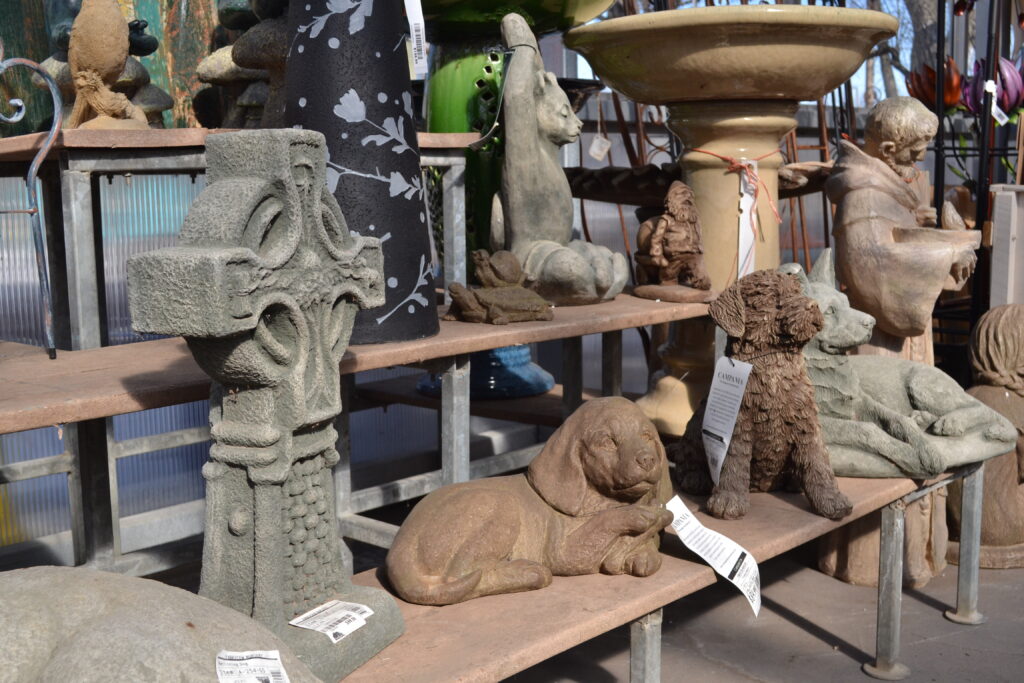 Make a statement that showcases your personality with our wide selection of garden art and pottery. We carry metal pieces, pinwheels, sun catchers and a number of other items to enhance the beauty of your garden. Stop over to Parkview Nursery and find inspiration to create an eye-catching presentation for your garden.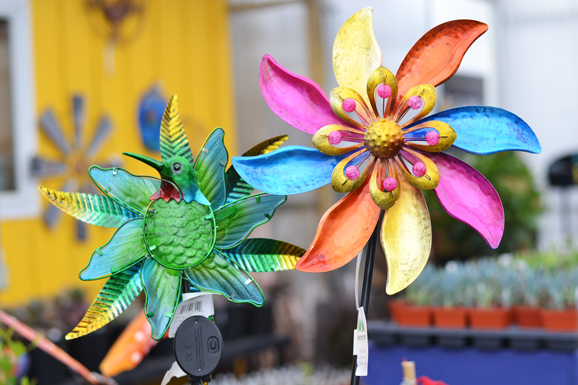 Wind Spinners & Garden Stakes
Add a fun display to your landscape with any of our wind spinners and garden stakes. Choose from a variety of colors, shapes and designs made of high-quality durable metal. These whimsical pieces bring life to any garden.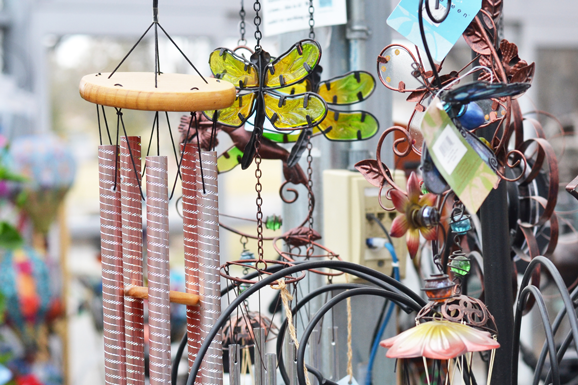 Wind Chimes Carson & Music of the Spheres
Shop our beautiful selection of wind chimes by Carson and Music of the Spheres. Adding wind chimes to your garden will bring relaxing sounds to your outdoor oasis. With their polished design, they are resistant to abrasion so no need to worry about them braving our South Dakota weather.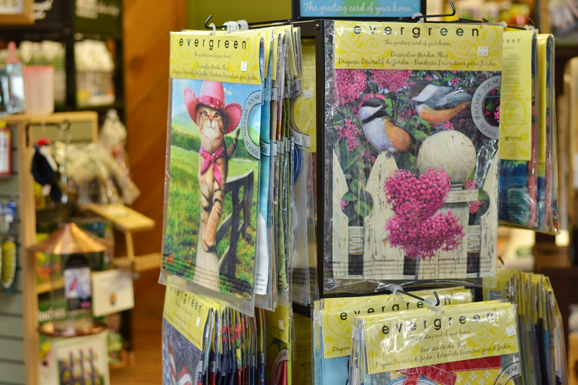 Shop our collection of classic garden flags to bring a personalized touch to your outdoor space. From seasonal to holiday themes, we have a number of unique double-sided styled flags created on fade-resistant fabric.