The end of summer is near and that means the inevitable preparation of winter. Fortunately, we have the midwest-favorite season of fall to enjoy first! Autumn gives us one last burst of color before the monotony of white and brown settles for winter. If you're stuck on ideas of the best plants to extend color in the fall season, we have some great suggestions.
Sedum
Sedum is a beautiful plant family that is very common, however, new varieties have been released in the last couple of years that have given even more unique options. One of our new favorites is the Desert Red variety. This variety is a lower-growing plant with blue and green foliage and almost red flowers. We also love the Lime Zinger Sunsparkler variety that has a pink margin around the leaf!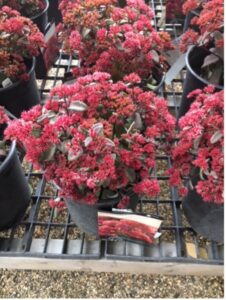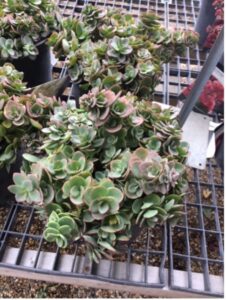 Heuchera
The rich colors of Heuchera (coral bells) become even more vibrant in the fall. We like using Cherry Cola, Northern Fire Heuchera and Sweet Tea Heucherella (a close relative of Heuchera) for the traditional orange hues of fall.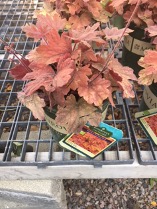 Mukdenia
Mukdenia is a unique beauty that produces waxy leaves with a rich red fall color. This perennial prefers shade to part shade.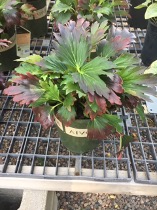 Grasses
Karl Foerster may be the king of ornamental grasses in this area but there are other great varieties that give a ton of interest in fall and winter. Other gorgeous options are Blue Heaven Bluestem, Flame Grass, Indian Grass and Shenandoah Switch Grass. All these options will show different shades of fall color and interesting seed heads.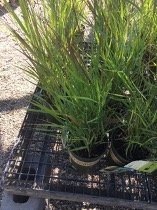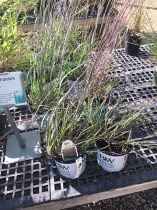 Turtle Head
These beautiful plants get their name due to its flower looking like a turtle head. The woodland plant emerges in late summer through early fall, grows to about two feet long, and loves shade.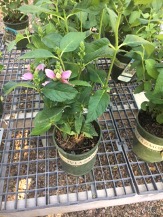 Asters
Asters are one of the longest, most colorful flowering perennials in the fall. With traditional varieties flowering in shades of pink, blue and purple, this one is easy to grow and fills in the landscape nicely.