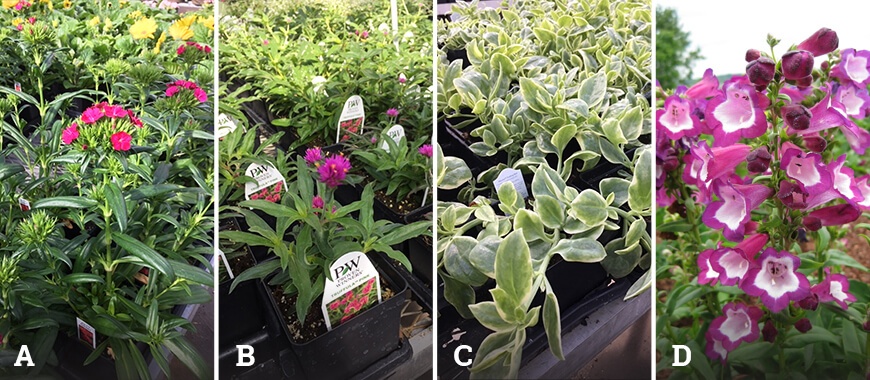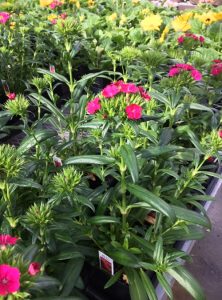 Jolt Dianthus in Cherry Pink or Pink Magic
This annual dianthus grows best in full sun and will keep blooming all season long! The pink flowers that bloom on tall stalks are showstoppers! Plant them in the ground or in containers watering them so they stay moist but do not like to be overly wet.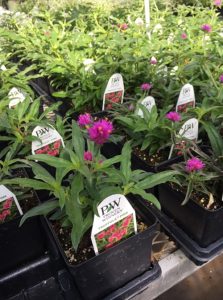 Gomphrena
Anyone who stopped at Parkview last summer will remember the dainty purple flowers of the Gomphrena planted by our front door. They are tough and flower non stop. We have two varieites this year, the Gnome purple and Truffula Pink are both full sun varieties but Truffula Pink will grow larger and will be wispier.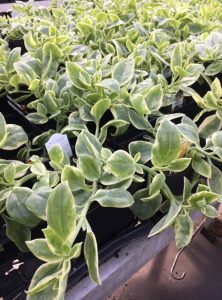 Dorotheanthus Mezzo
Not a new plant but those who have not tried it are missing out! Everyone who does try it cannot get enough of this plant. It is a low growing spreader with light green leaves and white margins. This plant loves sun and heat and will be your soon favorite.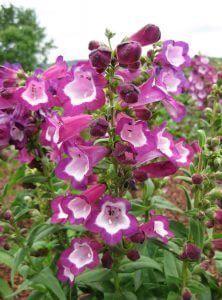 Penstemon
Annual penstemon not only provides needed height in containers but it will reliably flower for a large portion of the summer and fall. Plant this beauty as a thriller of filler for your containers.