Plant collectors are often on the quest to find that one plant that they have never seen before. We also are on the quest to bring in plants that are not seen in every nursery. While the growing season is well beyond halfway done, there are some plants that we have brought in this season that we are still oohing and awing about.
First Blush Hosta
As the leaves grow in the spring the First Blush Hosta will have a purple/red blush to the leaves as they fully expand. During the growing season, the leaves become an even green with a red border. The petiole of the leave is red. The First Blush Hosta has shown great growth and has become a plant that we are really excited about having in the garden.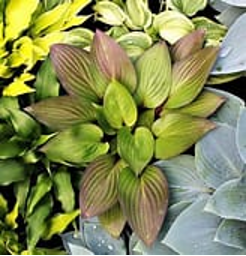 Luminary Backlight Phlox
We take garden phlox pretty seriously here, after all, it is one of our favorite perennials! We search for varieties that have shown excellent disease control as all too often phlox become disease-ridden. After many requests for a white garden phlox, we finally found a variety that was not prone to disease. The Luminary Backlight Phlox is a Proven Winner variety that has given us a shining beacon in the garden. The white is perfect for those twilight eye-catching plants. The hummingbirds and butterflies are also sure to love them!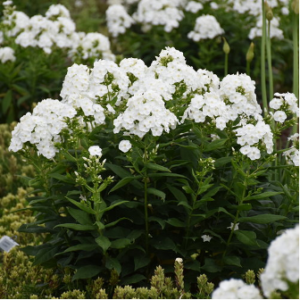 Rock N Grow Back in Black Sedum
Dark-leaved sedum is always eye-catching, and this one is a showstopper! The dark foliage is attractive from day one and never loses eye appeal. By mid-summer, flower buds start to appear, and the pink fall flowers finish the show.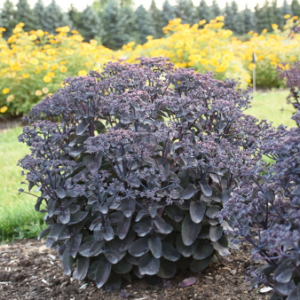 Princess Tutu Daylily
Move over Stella De Oro Daylily, there are way too many daylilies that can take your place! There are so many daylilies that deserve a place in the garden. They are virtually some of the easiest perennials to grow and there are thousands of varieties to choose from. One of our favorite new varieties is the Princess Tutu. The light pink petals have a deep pink eye and yellow/green throat. Most of the daylilies that we grow are rebloomers, so a long season of color is in your future!