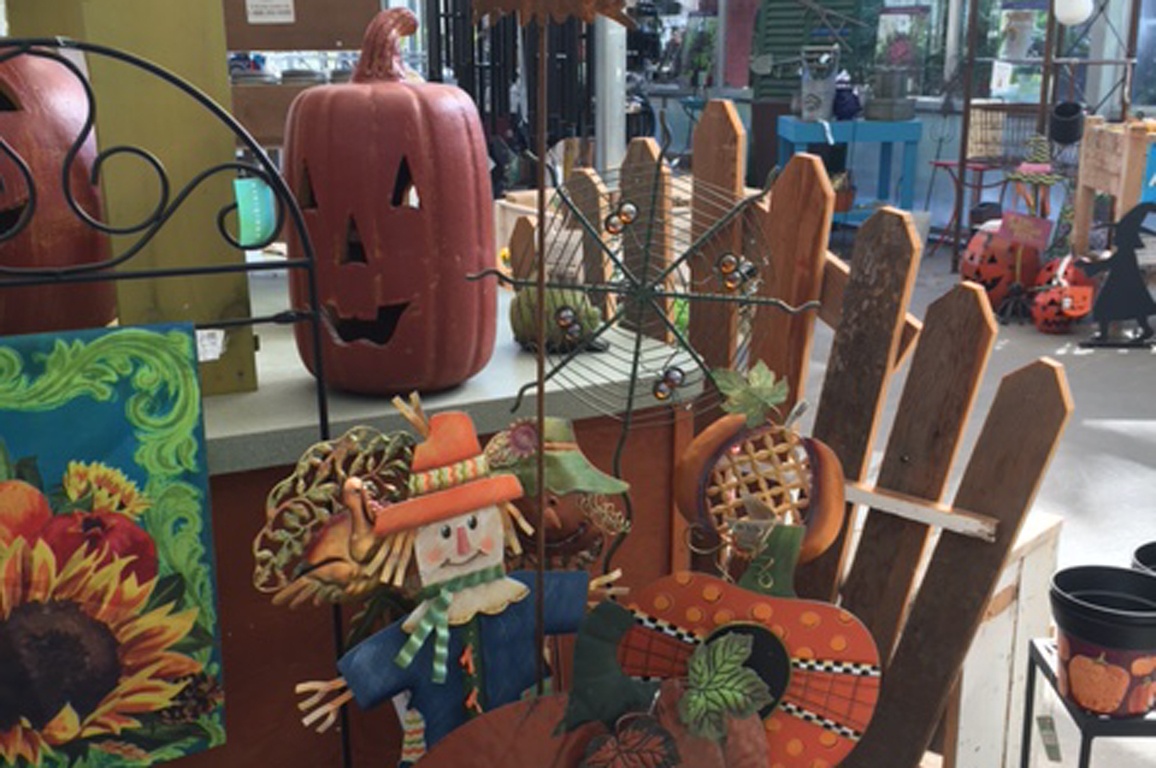 We are so excited for fall to finally arrive!  Crisp mornings, warm afternoons, to some it is the perfect time of year.  We have already been receiving calls about cutting down plants and winterizing yards for the winter.  Don't put all of your plants and decorations away just yet.  It's time to decorate for one of the most beloved seasons of the year, and it is a really great time for plants!
We have been fortunate in this area to have long fall seasons the last several years. This provides us with a great opportunity to decorate for fall and actually have it out long enough to enjoy it.  One of our most popular items to decorate with is mums.  For the last couple of years we have grown all of our mums here at Parkview.  What does that mean for you?  We have hand-selected mum varieties that open later (usually mid-September) to prolong flowering and show color for a longer period of time in the fall.  We also have fall annuals including pansies, kale and ornamental peppers to create containers to replace those tired spring and summer annuals.
You also have an entire landscape filled with fall beauty at your disposal.  Rather than hurrying to cut down perennials and trim shrubs, use the fall color to your advantage- that's what you planted if for, right?  Shrubs like Barberry, Viburnum and Spirea will showcase their spectacular hues of orange and red very soon. Many roses will produce colorful rose hips and perennials will produce attractive seed pods.  Fall is a good time for plants to recoup from the hot summer months before the winter begins.  Let them do their thing before putting them to bed for the year!
Do not stop at plants for your fall flair.  Come and check out our extensive line of outdoor-safe fall décor.  From new fall-themed flags and garden stakes to scarecrow mailbox covers we have everything you need to decorate your home for the season.  Need a festive addition to your front door? How about a fall door décor piece or a Sassafras mat with a fall insert? We have plenty to choose from at Parkview! Don't forget Sassafras mats are great because you can switch them out inexpensively from season to season!
We have been specializing in plants and outdoor decorating for over 50 years, so for all of your fall décor needs, make Parkview Nursery your one-stop-shop!