Native plants have been a hot topic for several years. Natives can withstand drought, heat, and winter cold dormancy and will spread and reseed independently. While natives seem to answer every gardener's prayers, sometimes they're not the right plant for the urban landscape. The downfall of natives is the excessive spreading, unattractive flowers or foliage, small flowers, and flowers early to seed. The answer to this problem is planting cultivars of native plants commonly found in garden centers.
Cultivars are found in a variety of ways. Many times, they are mutations or sports from a native plant, or they are a result of the cross-pollination of two plants in hopes of creating a better plant. Cultivars are often plants that may be more compact, have bigger flowers (but possibly fewer flowers), non-spreading growth habit, or have low seed production. Planting these plants in the landscape may create a more uniform and predictable growth habit.
While we do carry some native plants, typically cultivars are our dominant selection of hardy plants. If you are looking for native plants but want the more desired characteristics for your home landscape, try some of these plants.
Echinacea
A widely popular perennial is, in fact, often sold as a native plant. However, new cultivars have shown brighter colors as well as shorter growth habit. 'Cheyenne Sky' and 'Pow Wow Wildberry' are great alternatives to the native Echinacea.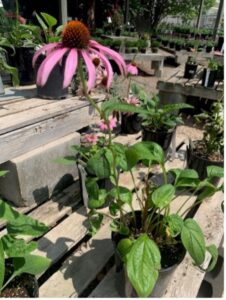 Yarrow
We carry several varieties of Yarrow. While cultivar Yarrow varieties still tend to spread, the flowers of the cultivar varieties will often be more vibrant and larger, and the plant will typically be shorter.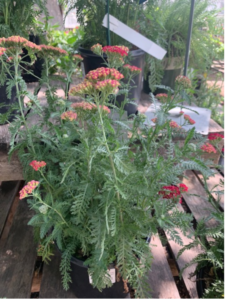 Aster
Native Asters will grow with an upright open habit. The flowers are typically white or a very pale purple. Cultivars of Asters often have a tight habit, creating a look of a small shrub. Flower shades will vary with the cultivar varieties, but expect deep purple and pink colors.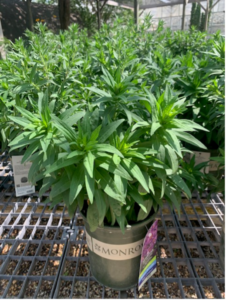 Liatris
The cultivar Liatris can be very similar to the native Liatris. Notable exceptions are typically the shorter cultivar, the flowers have a tighter habit, and the flower color is more dynamic. The native plant is commonly found in the garden center.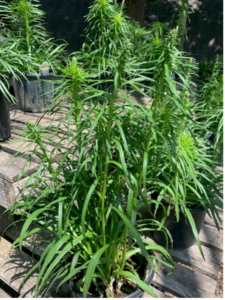 Panicum
Many grasses are native to South Dakota. Panicum grass is a great selection for the landscape. There are many cultivars that are great for the home landscape. Some of our favorites are 'Shenandoah', 'Hot Rod', and 'Northwind'.